SALE AND OENOLOGY SERVICES
We work with consultant marketers for the specifications. We are in close partnership with the production team. VERGNES DIFFUSION ensure the wines traceability by sampling follow up, different rehousing and by the check up of loads.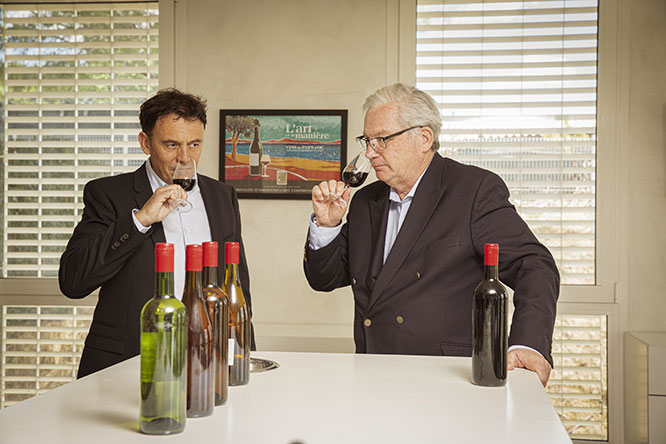 As the former president, a merchandise broker company member, an official and specific quotation commission member and the regional and international quotation pioneer, René VERGNES is constantly informed and well aware of prices and market's view.
Competitive organisation :
Ongoing information service and personalized follow-up.
High qualified sampling and authorisation agreement services. (More than 10 000 yearly taken samples.)
IT follow up and IT samples SEO.
IT purchase management.
OENOFOSS tasting and commercial analysis laboratories.
Close partnership with professional insitutions.
Involve in wine Pays d'Oc tasting.
Consultation with interprofessional organisations such as INTEROC, CIVL, France AGRIMER in order to improve our markets approach.
VERGNES DIFFUSION sells (loose only) every year until 1 600 000 hectolitre with the :
Grapes purchase, by being involved to parcels visit and by the grapes picking.
Grapes juice are produced by professionals with specifications.
Wines of the Pays d'Oc with one or mixed grapes .
Wines of Pays of Midi's lands, of department and area.
Regional AOP, generic, Châteaux and Domains.
Specific wines : wine with brands, sweeten or organic, HVE and TERRAS VITIS.
Our aim is to respect the production requirements and to respect the traditional wine business.